Is it too late for us to wish you all a productive 2017??? I say no, because good wishes are always welcome even if we have already made it through month 1 of the New Year. First welcome to our new website and layout, all of the information you need is still here but just in a brighter and more modern layout for your viewing and searching ease. 2016 was a busy year for Community Transport with new avenues explored and we are diligently putting things in place so that in 2017 we can build on some of the groundwork laid and projects such as our initial Big Day Out and Excursions Club continue to grow and thrive.
We have maintained our Social Enterprise and (London) Living Wage Employer status and added the Fleet Operator Recognition Scheme (FORS) to our accreditation list, so here is brief recap of our major highlights of 2016 and insight into our plans for 2017.
2016 Recap
Big Day Out – Our inaugural fundraising even to provide a day out to the seaside to under privileged children and their families living in Newham and Waltham Forest was a resounding success with over 500 passenger journeys completed resulting in many happy smiles and content faces.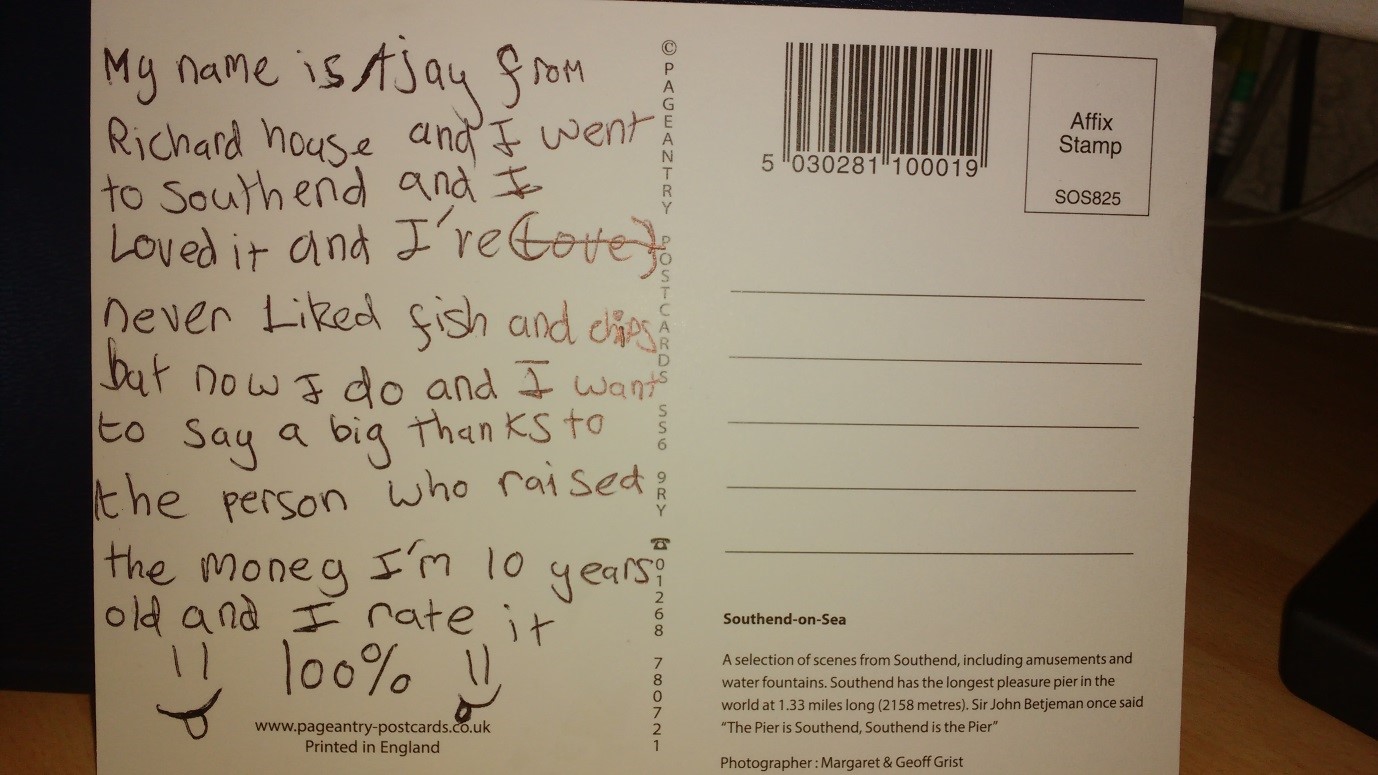 Excursion Club – Our Excursion Club season of events was the busiest we have seen with a 12% increase in membership after the summer events alone and over 100 passenger journeys our members thoroughly enjoyed the trips on offer which included sojourns to the seaside, scenic drives, Rochester Christmas Market & Dickensian Christmas and St. Albans to name a few. Excursion Club continues to provide a much needed and appreciated avenue of social viability for the elderly and disabled within the borough helping them to maintain their independence and cut down on the impact of loneliness and social isolation which so many experience.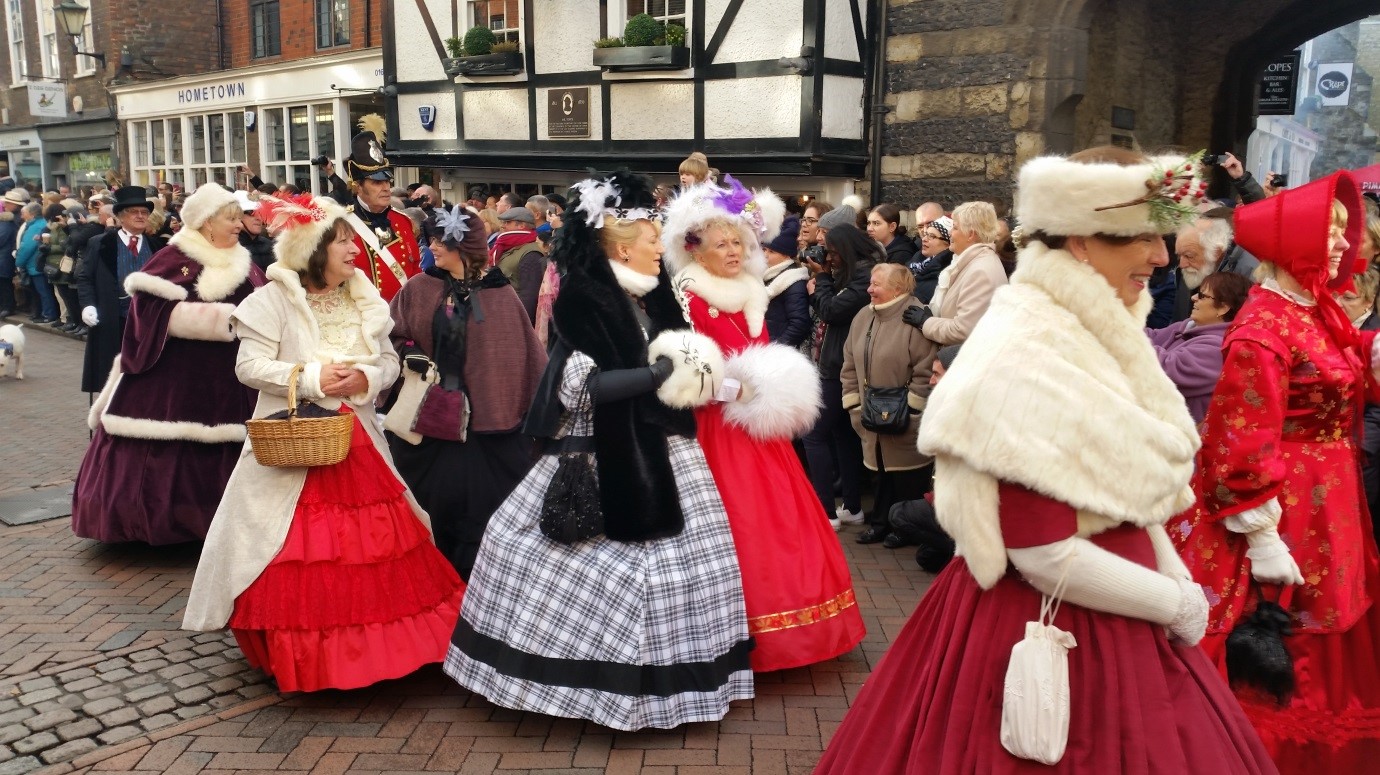 Developing Community Connections
We further extended our outreach into the community through working with West Ham Sports Trust to provide a shuttle services between Stratford International and the Stadium on match days for their disabled and elderly fans that are not able to walk the distance. Although only in operation for five (5) months to date, this service has received many accolades from the West Ham fans and we at Community Transport look forward to providing the service in the foreseeable future.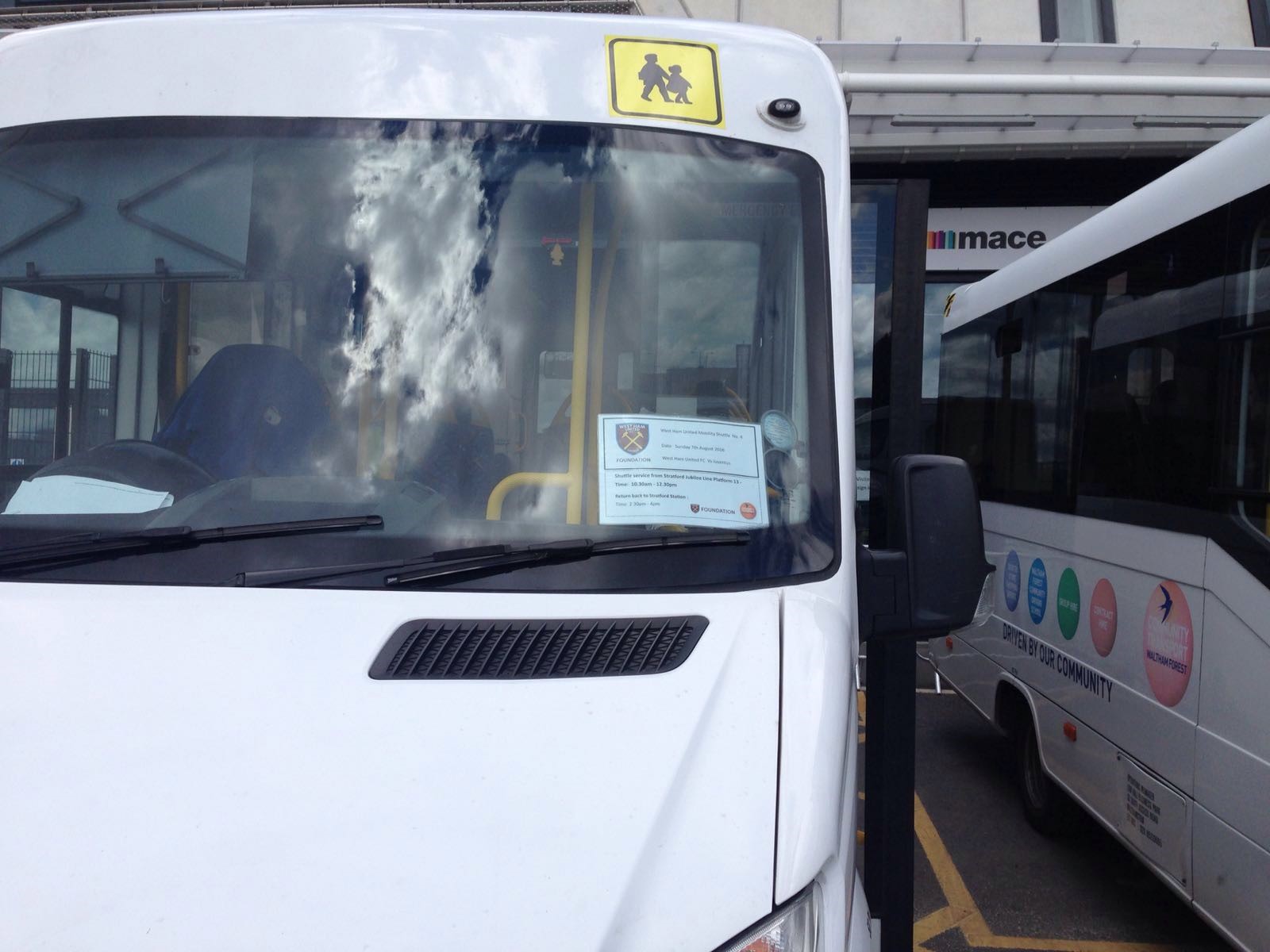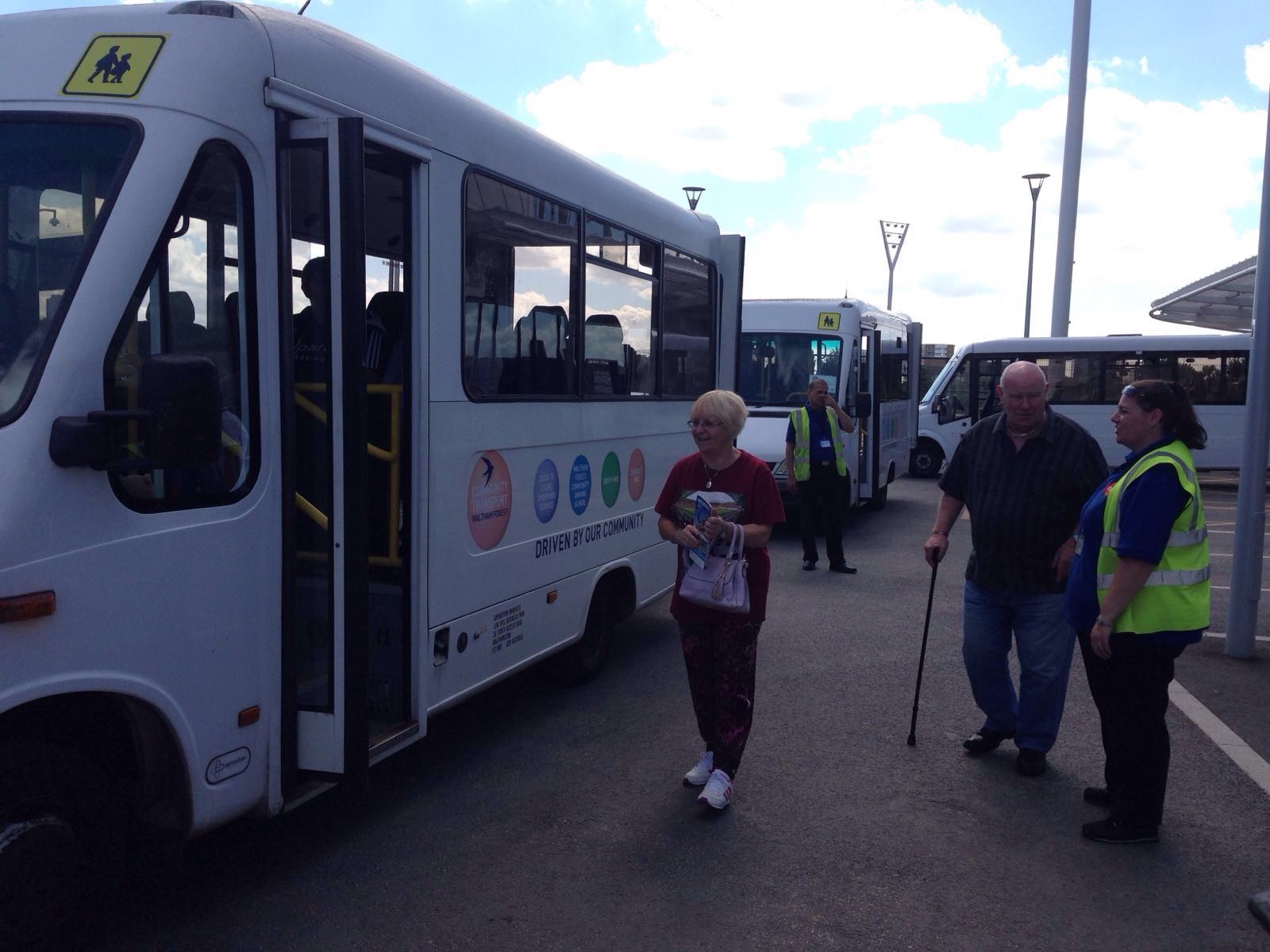 For 2017 we are diligently planning and researching avenues to raise funds to ensure events such as the Big Day Out and Excursion Club will be on our summer events calendar (If you are interested in making a donation please click HERE for more details). Additionally we will continue to explore ways to the contractual side of our services which supports our Pathways to Employment initiative.