Pathways to Employment
Community Transport has been providing accessible afford transport for over 20 years to Waltham Forest and from 2012 we stepped up to a growing need in the community and proudly began providing the steps needed to help people back into full time work via training, work experience and job opportunities.
Whether you have a natural passion for and love of driving or you may enjoy working one on one with children and groups who have a range of needs; our driving school, job and volunteer opportunities can put you on the path of greater aspirations, achievements and open a door to new opportunities at CTWF.
Case Studies
Click on our case studies below to read more on how experience gained with/through Community Transport as a Driver, Passenger Assistant or candidate through our driving school led to permanent positions in other fields.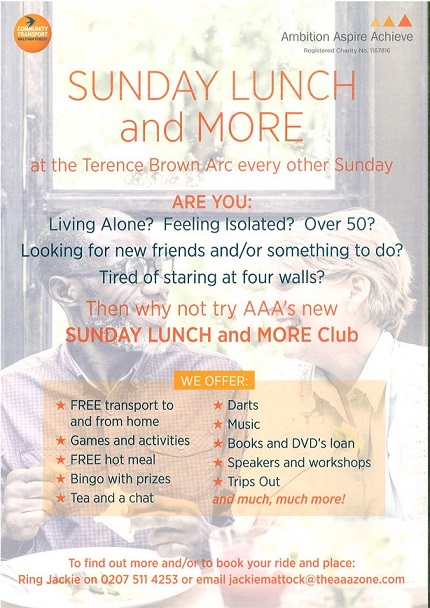 Are you over the age of age of 50 or know anyone 50+ who would benefit from being out and about more?  Feeling lonely or isolated and looking for an opportunity to re-engage with your community and meet new people? Our community partner Ambition, Aspire, Achieve, have...


Download
Download both of our registrations forms

Complete
Complete, as best you can both of the forms

Return
Return it to us by emailing or uploading using the form below
Upload
Upload your Employment Application below